• *Secret Discount code is only applicable for Enfagrow A+ Stage 3,4 – 2.4kg and Enfagrow A+ Stage 5 – 1.7kg.
• All products sold through Mead Johnson Nutrition Flagship Store has a minimum of 6 months expiration date unless otherwise stated in the product listing page.
• Every order can only have a maximum of 1 voucher to be applied. There is strictly no stacking of vouchers i.e. using 2 vouchers at the same time.
• If a voucher code is provided in the campaign landing page, the voucher code will only be utilised if the voucher is successfully keyed in upon checkout by the customer manually. Due to technical restrictions, we are unable to input the voucher on your behalf once the order has been made. Currently, the voucher will not be automatically keyed in upon checkout.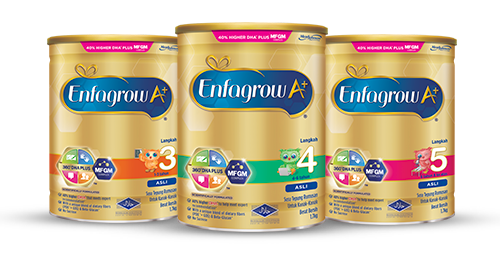 **Mead Johnson & Company claim based in part on Value Sales data reported by Nielsen for the Children Nutrition Milk Formula category across measured off-premise retail channels in 27 countries for the 12 months ending June 2016.