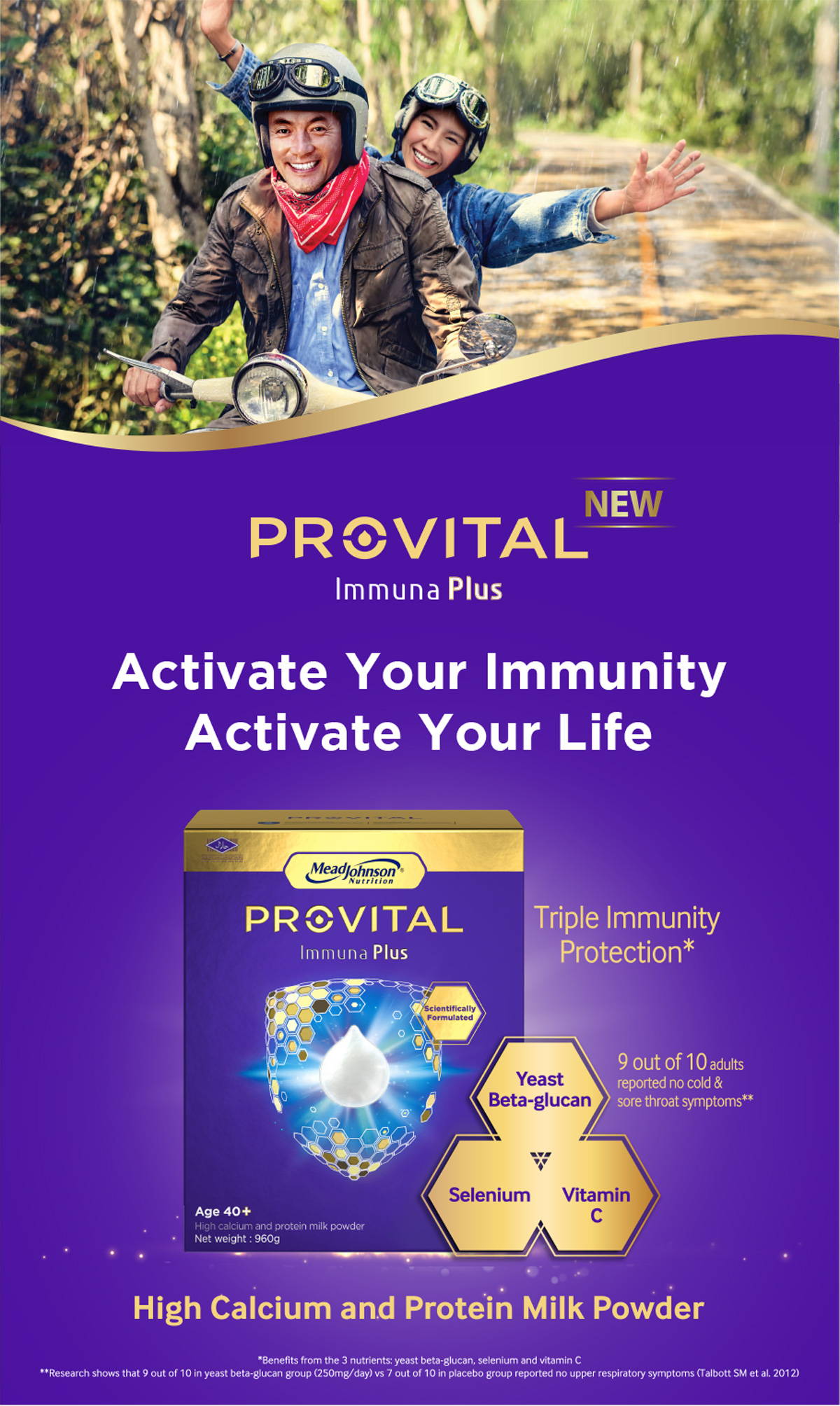 PROVITAL Immuna Plus
A nutritious milk for Adults

Up to 25% Off* + Extra RM10 Off*
Use this code to enjoy extra RM10 OFF

With minimum spend of RM65*. Apply coupon at checkout.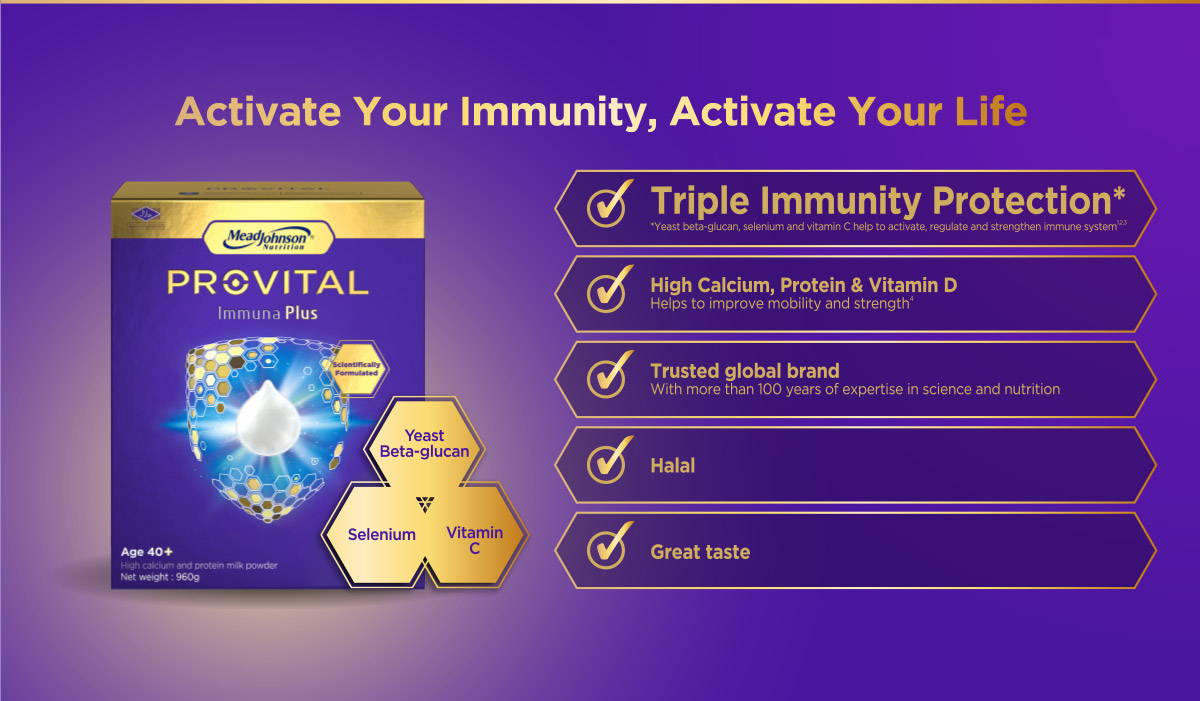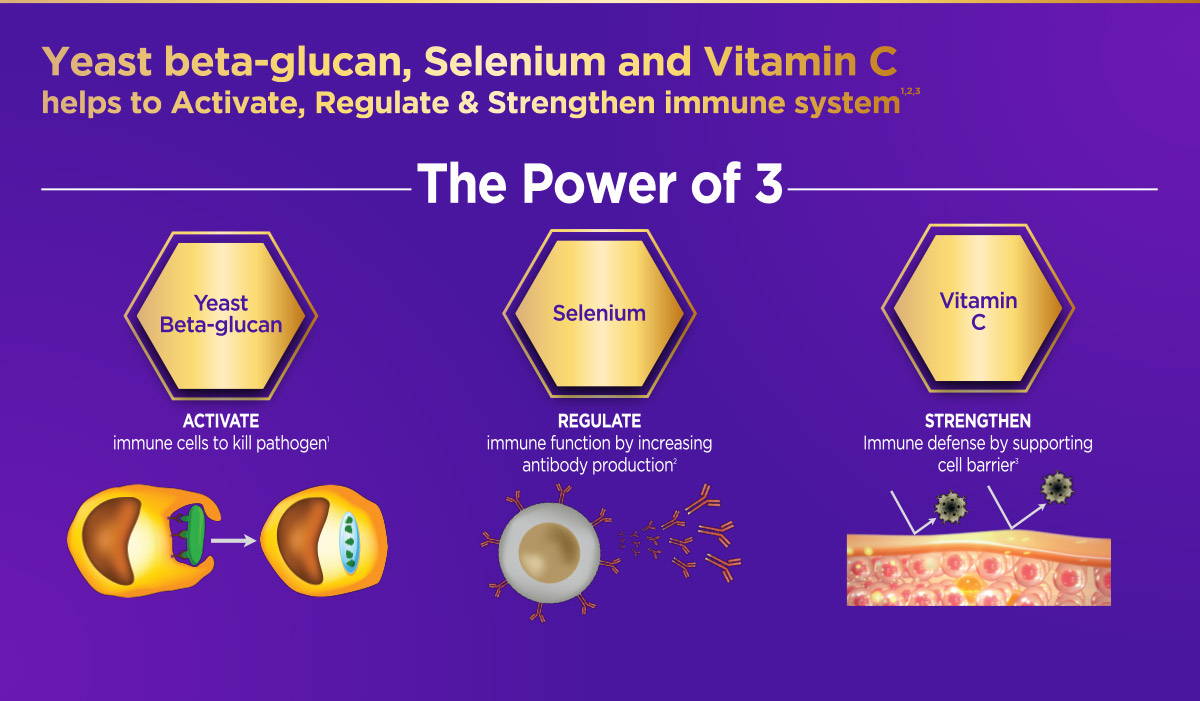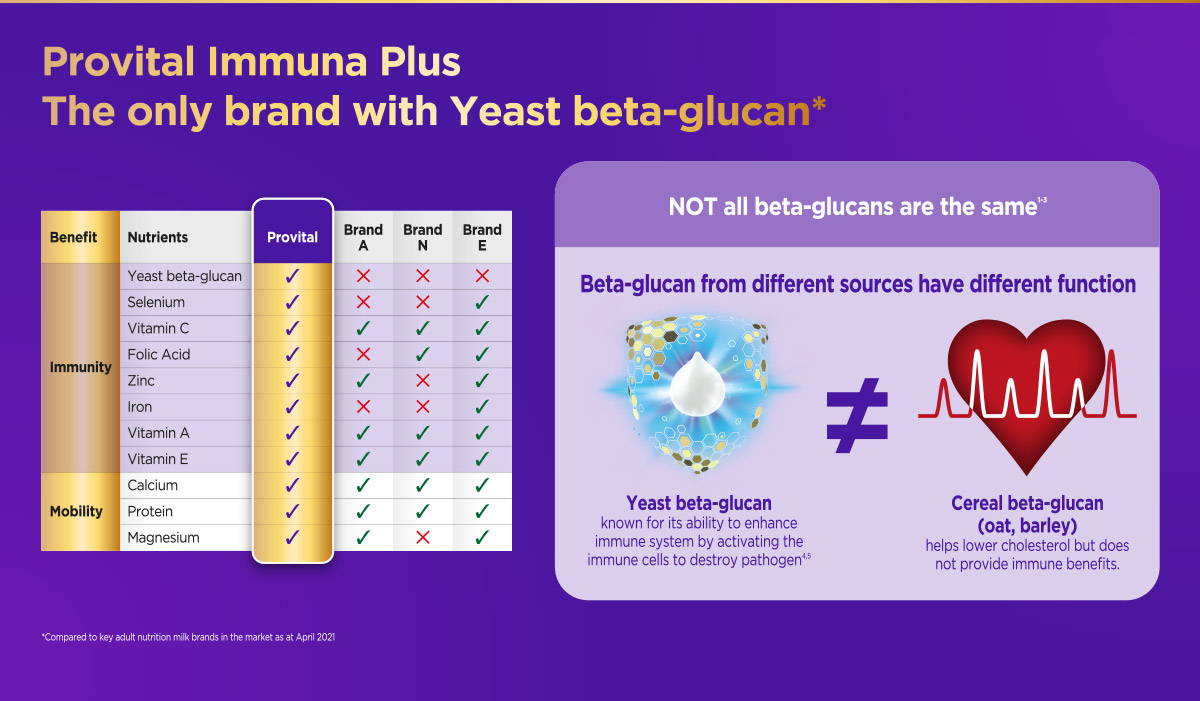 1. Promotion
• Promotion starts on 16th June 2021 (9am) to 1st August 2021 (8.59am).
• Only applicable for Provital Adult Milk.
• While stocks last.
2. Discount
• Up to 25% off selected products (refer to point 1, "Promotion", for product selection)
3. Gifts With Purchases (if applicable to current promo)
• Only redeemable via Mead Johnson Nutrition Flagship Store and Enfamama A+ Club App.
• Gifts are not stackable.
4. Vouchers:
• Extra RM10 Off* with minimum spend of RM65. Promo code 10PROVITAL. *Does not apply to 240g grammage.
• Every order can only have a maximum of 1 voucher to be applied.
• There is strictly no stacking of vouchers, i.e. using 2 vouchers at the same time.
• The voucher code will only be utilised if the code is successfully keyed in upon checkout by the customer manually.
• Due to technical restrictions, we are unable to input the voucher code on your behalf during checkout or once the order has been made.
• Currently, the voucher code will not be automatically keyed in upon checkout.
5. Product Expiry
• All products sold through Mead Johnson Nutrition Flagship Store has a minimum of 6 months' expiration date unless otherwise stated in the product listing page.
6. Disclaimer
• We reserve the right to amend the above terms from time to time and you are encouraged to check the campaign page for the latest terms.